How to spot a Canadian LE
<![if !vml]>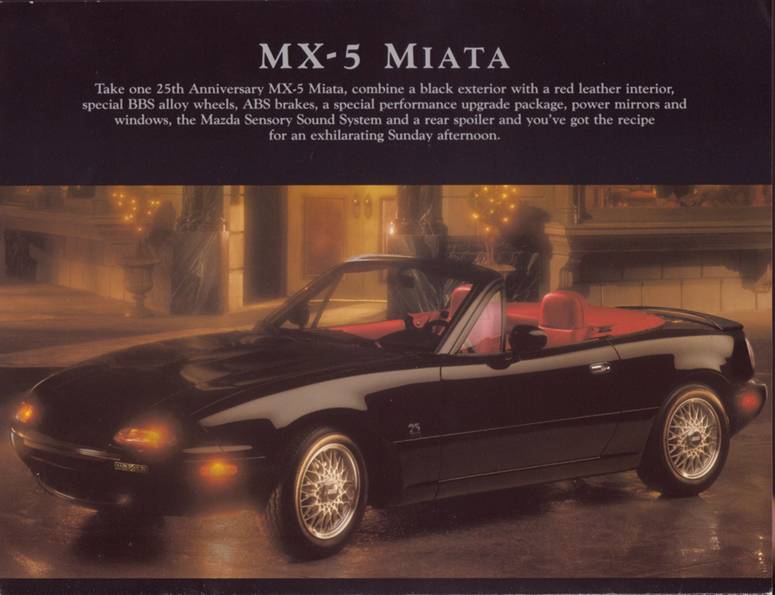 <![endif]>
The Canadian LEs don't have a sequence number. Only 300 were sold, 150 with Hardtop and 150 without. Mazda in Canada confirmed this through Felix Haertwig via e-mail.
The differences between US LEs and CAN LEs are:
Canadian LEs came without the cosmetic body kit (No front air dam and rear lower skirt). While US LEs have the rear lip-type spoiler, Canadian LEs have a bigger curved wing on the trunk.
The Canadian LE also has a maple leaf sticker with the number 967 inside the driver's doorframe. Around the maple leaf sticker the text "CANADA NSVAC TRANSPORT" is printed.
Also, the driver's floor mat doesn't have the black carpeted area, the Canadian floor mat is completely red with the "Miata" script. They also have the number 25 down on the right-hand side.
This is a picture of the original brochure from the Canadian LE