#105
Jerry P. Cram
Raleigh, NC
This is the story on how I came to own this rare car: see the story below!!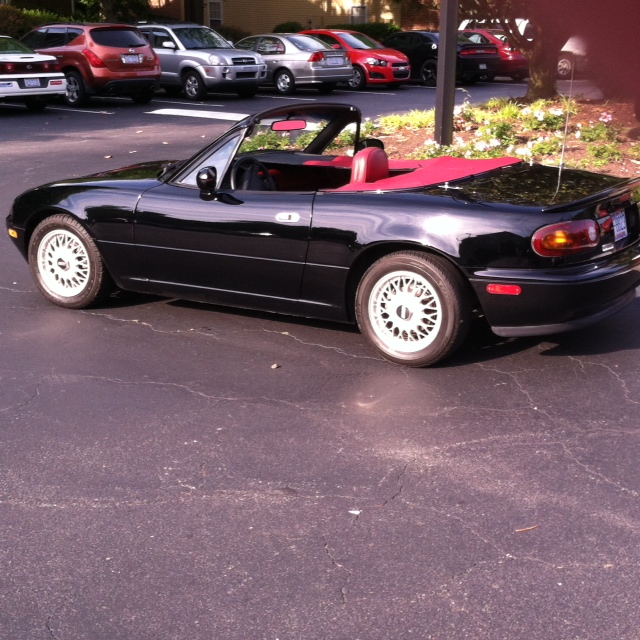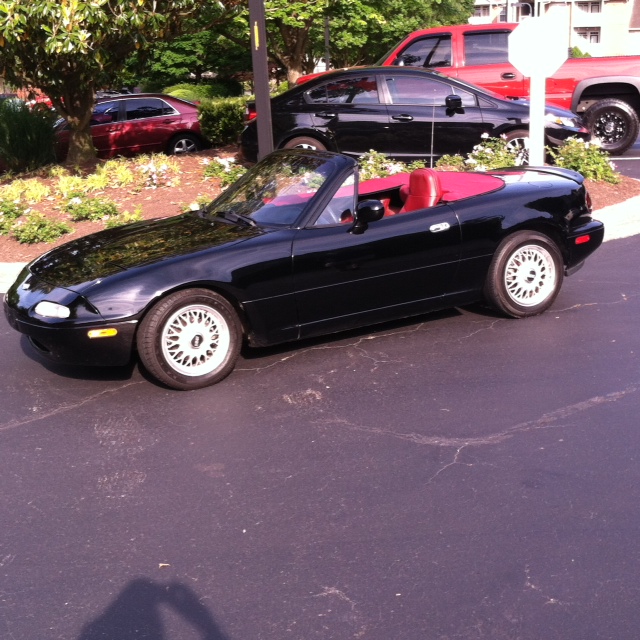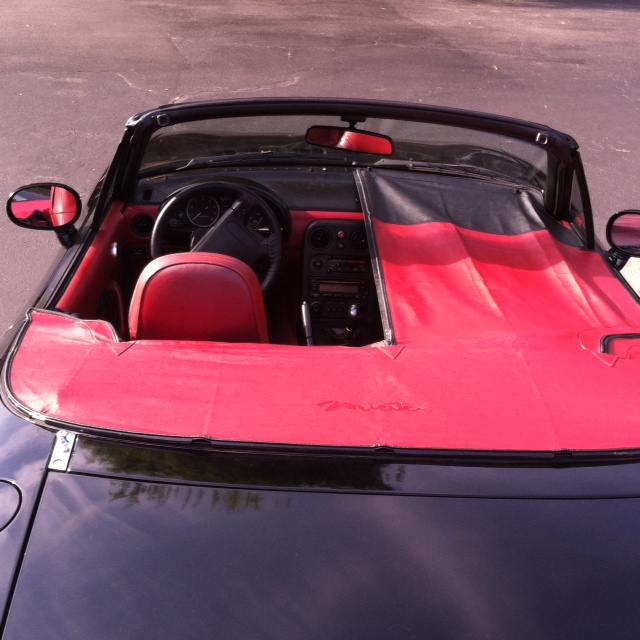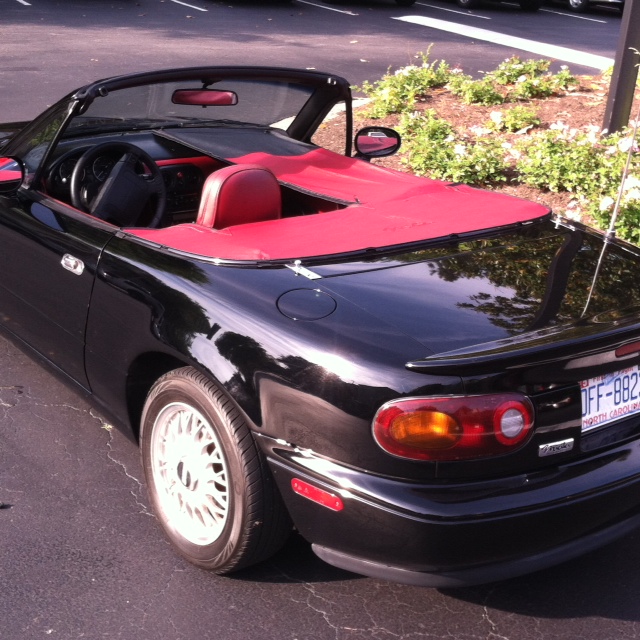 Wednesday, May 20, 2015
The story begins a few months ago when I sold my 97 point, beautifully restored 1959 MGA show car to a friend of mine...actually an old high school pal and fraternity brother...I was sad, but glad that it went to a good home...and he paid me a small fortune for it...but I was sad nonetheless. So, I started thinking that I would, perhaps, replace the MGA with something equally sporting, but maybe with a little more power and a little more user friendly...like maybe a Mazda Miata with all sorts of hi-tech appointments like glass windows...even power windows...cruise control and, can you believe it....air conditioning! With that in mind, I started an internet search for Miatas...I first thought I would buy a late model, low mileage car for somewhere around $15,000 to $20,000...Then I started thinking I would buy some really ragged out early example for $1,000 or less and have some fun fixing it up...but, never in my wildest dreams did I think I would stumble into what I found...One morning, about two weeks ago, as I scanned the various websites for "Miatas For Sale", I saw this very nice 1993 LE...the seller was right here in Raleigh...and then I see that the asking price is only $2,750...I am sure there
is some mistake, but I called the guy anyway...He had only posted the car for sale that very morning at 7:30 am...I called him at 8:00 am and I was the first person to call...Long story short (too late)...The seller had no idea what he had...He had owned the car for seven years, but didn't know the car was special in any way whatsoever...My wife and I drove out to see it around noon, but, by the time we got there, he was getting calls from all over the US...Some guy was asking him if he could send a wire from California to hold the car until he could fly to Raleigh...In short, the light had now come on and the seller was very much aware that he had grossly under priced the car...But he was a real gentleman...He said we were the first to call, so he would honor the price and he would give us first refusal...I drove the
car to my local mechanic and had him appraise it...He put it on the lift and then test drove it...He pronounced that, because the a/c wasn't working, the car had an actual value of around $5,000 to $6,000...I drove back to the seller and, by that time, he said his phone was ringing off the hook...I suppose I must have some Scottish blood in my ancestry, because at that point I told him the a/c wasn't working and asked him if he would take $2,500....Miraculously, he said "yes"...The car is now getting new leather seats, new carpet, new tonneau, Nardi shift knob, etc...and the A/C is working beautifully....This car has adequately filled the void left from selling my MGA and I am having the time of my life with this very special car.

Jerry P. Cram